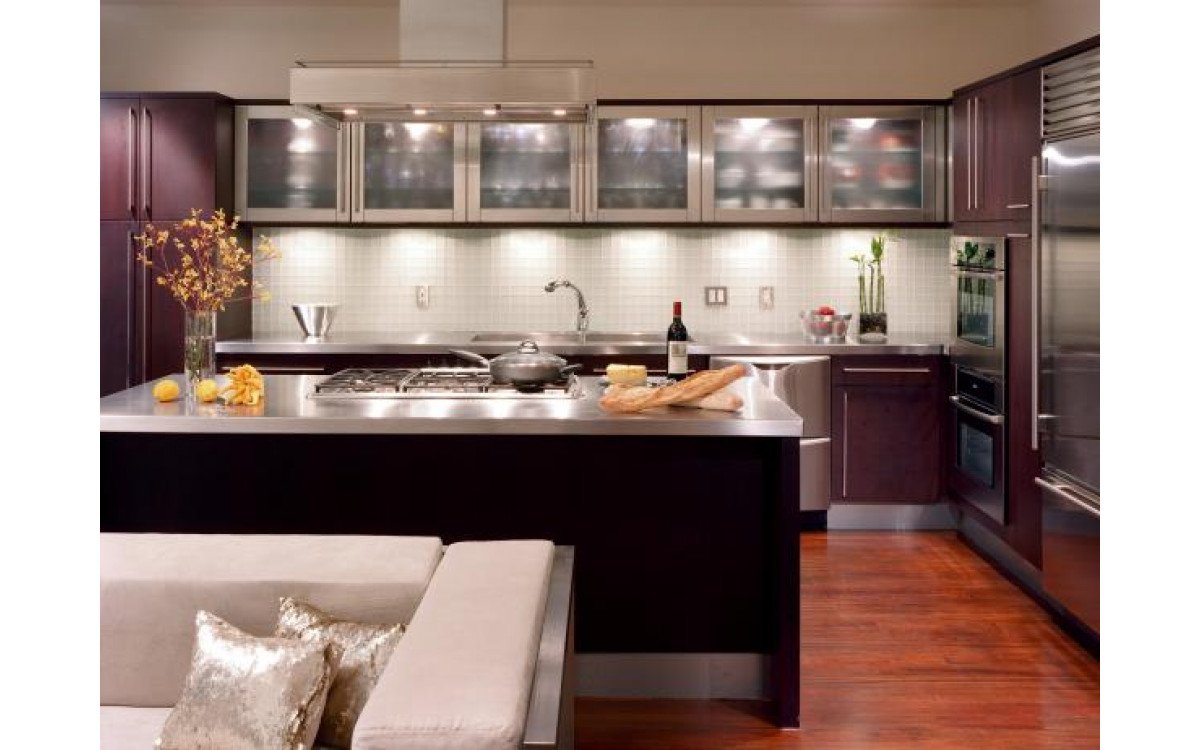 Something you can't ignore in a kitchen is lighting, put as more lighting as possible, you can always turn it off if it's too bright but to begin with too dim and not have an option for brightness is not a good option at all.
So first is natural light and it can get brighter in daylight but then use your drapes or similar to lessen the light or increase it at the same time, meanwhile not all homeowners have access to as many windows in the kitchen we move on to several other options, remember even though you have a brighter kitchen it's going turn dark outside sooner or later so its necessary have alternate lighting.
General lighting would be recessed lighting, its overhead it lights the whole space and allows you to move around the area then we have the task lighting it allows us to do a task so you are lighting specifically on a cutting board, do not ignore it you always need a task lighting.
Mood lighting it's always good to look pretty in the kitchen, it's the overhanging lights that come in different shapes and sizes to match your kitchen décor.
General lighting with dimer is a great option as one has flexibility over how much light is needed whether it's for entertainment or prep work.
Reflecting lighting also called as hidden lighting they add light to the top of the cabinets and also makes the room look taller, increases the height of the ceiling in which the light reflects upward.
Ambient lighting can you used anywhere you want, like your wine rack or a wine cooler etc.
Remember just like you figure out your plumbing, electrical points and so forth for your kitchen, it is important to do an RPC (Reflective ceiling plan) which is basically making sure lighting is given to all major kitchen operational areas before you put a kitchen design together